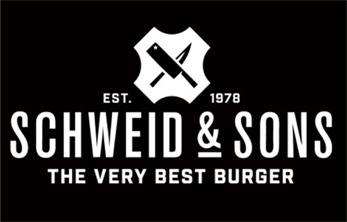 ---
Customer Service Representative
| | |
| --- | --- |
| Department: | Supply Chain |
| Location: | East Rutherford, NJ |
General Summary: Provides customer service support to the organization by obtaining, analyzing and verifying the accuracy of order information in a timely manner. Initiates and/or implements corrective action as needed in order to ensure that an excellent standard of service and a high level of customer satisfaction is maintained. Liaison between customers (buyers), regional sales managers, plant production, loading dock, accounting and executive management.
ESSENTIAL DUTIES AND RESPONSIBILITTIES
Monitor customer activity and follow up on anticipated order activity. Orders received via EDI, email, fax and phone.

Maintain customer orders to ensure:
Production lead time
Order fulfillment
On time delivery
Invoice accuracy
Maintaining production lead times: Burger Maker lead times are 5 days on Fresh Patties/Bulk and 14 days on Frozen Patties/Bulk. If your customers are not adhering to the above lead times you are to email and notify the buyer and Regional Manger until issue is resolved. For US Foods-send a list each week of the buyers that are not adhering to the proper lead times to Jamie Schweid.
Production Additions & Subtractions: Are to be communicated to Production as well as the Regional Mangers so they may monitor the frequency of product additions. They will work with the buyers to avoid frequent changes to orders.

Any Specialty Blends that are being revised onto an existing order must be emailed to Brad to ensure enough raw material is available to cover the revision along with production.

Product Carryover Protocol: 7:30 AM product short report is generated and provided to Customer Service by Production with estimated time product will be made. At 8:30 AM, review with Production to verify estimated times of completion of products.
If product has not been manufactured identify the distributors.
Compare the scheduled appointment time with when the product will be ready.
If product is not going to be ready by scheduled ship time email the buyer and Regional Manager. Obtain email authorization from the buyer authorizing the truck to wait for the product to be completed.
If no response received from the buyer ship the order with the products that are ready and short the balance and communicate to the Production Manager and loading dock what decision has been made immediately.
Shorts: When product is going to be shorted off of an order you must email the buyer and the Regional Manager with the product code and the quantity being shorted. Advise when the product will be available and how the buyer would like to proceed.

Maintain an updated and accurate list of all buyers.

Assist accounting with claim resolution.
Emailing Regional Managers and Sales team if a customer is no longer ordering.

All email, voicemail and phone call inquiries to the customer service department must be returned the same business day.
Highly developed sense of integrity and commitment to customer satisfaction.
High degree of professionalism
Detail oriented
Ability to multi-task
Proficient with Microsoft Office (Outlook, Excel & Word)
Excellent people skills
Team player
Excellent communication skills
Experience with ERP systems (Order Management System)
CERTIFICATES AND LICENSES REQUIRED