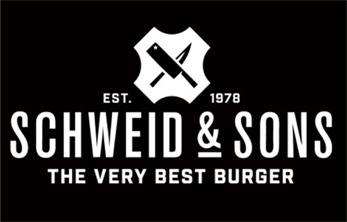 ---
Director of Supply Chain
| | |
| --- | --- |
| Department: | Supply Chain |
| Location: | Carlstadt, NJ |
This position will lead and direct all facets of supply chain management including, but not limited to, customer service, logistics/freight, warehousing, shipping, inventory management, material forecasting, production scheduling, capacity planning, inventory control, non- commodity purchasing. This position will provide leadership and direction on a cross functional basis.
Job Duties & Responsibilities:
Direct the activities of all functions involved in the purchasing, planning, warehousing and control of materials from the receipt of forecasting replenishment needs and customer orders to the delivery of the finished product to finished goods inventory and/or delivery of products to customers.
Customer service and order processing

Liaison to customer supply chain organizations

Logistics planning, purchase, and freight cost management

Warehousing & shipping

Demand Planning and Forecasting
Inventory management inbound materials and finished goods

Sourcing and purchasing of direct and indirect materials

SKU management, new products and product change management

Integrated weekly planning processes among Sales, Operations, Logistics
Manage third party vendor relationships related to logistics, Direct and Indirect Materials

Measure actual performance against goals on regular basis and present results to senior management
Raw material inventory accuracy

Direct material Costs, inventory accuracy and target inventory compliance

Finished goods inventory accuracy and target inventory compliance
Truck loading and wait times

Freight cost

Damaged finished goods cases and claim management

Customer service level
Develop and manage departmental budgets accordingly

Establish annual goals and objectives, (including stretch targets) in coordination with company objectives, and manage performance to ensure attainment

Participate in the design and implementation of new ERP system and optimize its use

Select and implement TMS

Develop vendor scorecards
Knowledge, Skills and Abilities:
Superior analytical skills for the preparation of product demand forecasts, production planning, and inventory management issues

Superior process improvement skills

Strong written and oral communication skills
Strong business partnering and interpersonal skills

Proven ability to build and manage successful teams

Organized, flexible and easily adaptable to changing conditions

Ability to develop and successfully execute strategy

Ability to work well in high pressure situations in order to meet deadlines
Ability to deliver solutions on time and on budget, while generating superior results

Ability to combine expertise in material flow management with outstanding knowledge of information and financial aspects of the business

Ability to effectively operate in a fast-moving business environment.

Possess knowledge of supply chain activities
Makes confident, fact-based, decisions and acts on decisions with a sense of calculated risk taking

Approaches problems from different perspectives in order to suggest and implement solutions

Forecasts issues in advance in order to prevent potential impacts; both internally and externally

Creates and manages budgets effectively
Facilitates communication between team members to ensure efforts are aligned

Takes accountability for delivering on commitments; owns mistakes and uses them as opportunities for learning and development
Bachelorís Degree in Business, Economics, Engineering or related field of study. 10+ Years of Supply Chain related experience and/or training.